Sandy Location
9528 South 500 West
Mon-Fri 8:30-5:00
Phone: (801) 748-0689
Fax: (801) 748-2910
Pro Tint assists Sandy, Utah customers with window tinting, vinyl car wraps, clear bras and ceramic automotive paint coatings. We have the expertise to provide a full range of services to protect and preserve your vehicle's interior and exterior surfaces.
In addition, we provide commercial and residential window tinting throughout northern Utah. We are known for our dedication to customer satisfaction and affordable pricing. We take pride in our quality workmanship and quick turnaround, offering you exceptional value and results.
We take a highly personalized approach for every customer, ensuring you get the results you want a price you can't help but love.
Ceramic Coatings & Automotive Paint Protection Film
Our paint protection film and coating options allow you to choose the type and level of protection you want for your vehicle. This helps preserve your car's value and keeps it looking like new year after year.
We offer ceramic automotive coatings for best-in-class protection and unbeatable shine. Nanotechnology ensures that this liquid polymer coating keeps on protecting your car no matter what the road – or Mother Nature – throws at you. This surface repels rocks, debris, chemicals and bird droppings, requiring little more than a rinse to keep clean.
If you prefer paint protection film, we offer some of the best products available in the industry today. Choose which components of your vehicle you wish to protect or we can apply this high-tech film to your entire vehicle for maximum protection.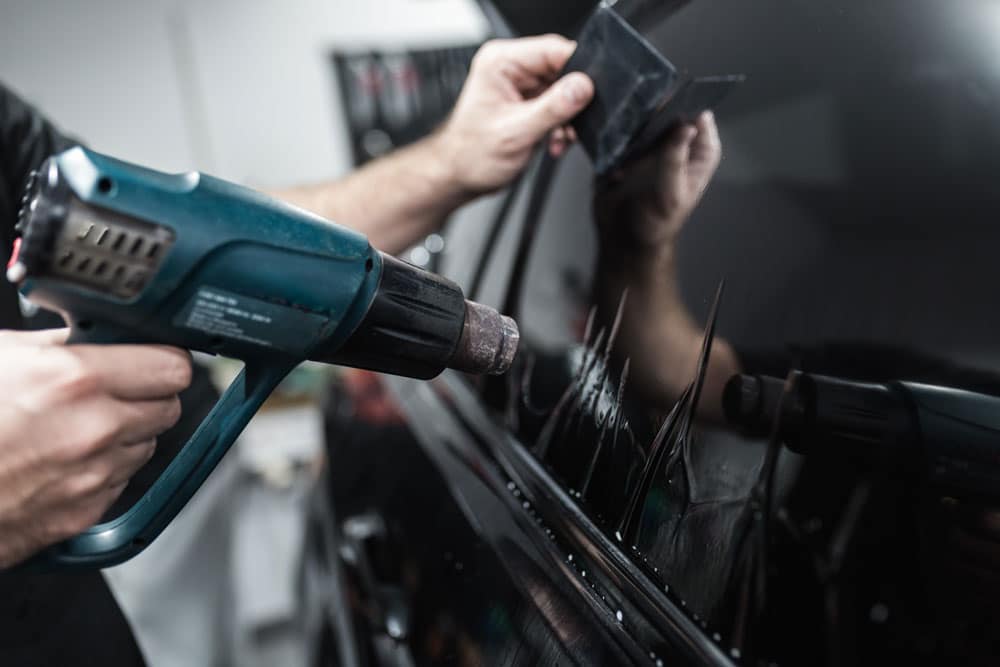 Auto Tint in Sandy, Utah
Automotive window tint offers a wealth of benefits. Window tinting preserves the interior of your vehicle, keeps the inside of your car cooler and helps prevent degradation of interior surfaces. Tint also offers increased safety in the event of glass breakage.
Pro Tint Utah has a variety of materials to choose from, depending on the performance and results you seek. We truly have something for every budget, with countless materials options that include ceramic film, Solar Guard SPF with nanotechnology and clear window film options.
Interior & Exterior Vinyl Vehicle Wraps
If you want to customize your car's interior and exterior finish, talk to the Pro Tint Utah team about vinyl car wraps.
Why spend the time, money and effort to paint your vehicle when you can achieve the same goals for only a fraction of the cost? We are proud to offer 3M Scotchprint® vinyl products in a wide variety of colors, textures and finishes – including carbon fiber and metallic – so you can customize every surface of your vehicle.
Exterior car wraps protect your paint and with a long-lasting and durable finish. You can wrap not only the exterior surfaces of your car but you can transform the vehicle's interior as well.
In addition to auto tint, we offer Utah window tinting for businesses and homeowners. Adding tint improves the appearance of your business or home while reducing your energy cost, improving insulation, cutting down on harmful UV rays and sun fading, and improving your view.
Finally, be sure to ask us about our innovative anti-microbial protection film. This innovative product deters the growth of contaminants on virtually any surface, from countertops to touch screen electronics.
To learn more about our paint protection, vehicle wraps, window tinting and related services in Sandy UT, contact the Pro Tint team today.