XPEL FUSION PLUS ceramic coatings are the most effective way to keep your vehicle's exterior looking just as it did on the showroom floor. This high-tech paint protection technology uses cutting-edge materials to protect your car's paint like no other method can.
Paint correction rejuvenates your vehicle's finish and restores the integrity and appearance of your paint.
Both of these services, when you trust them to Pro Tint Utah, can improve the value and extend the life of your vehicle, as well as improving and preserving its beauty and shine.
Ceramic Coatings Car Paint Protection
Using XPEL FUSION PLUS, ceramic car coatings are the most effective way to preserve your vehicle's paint.
At Pro Tint Utah, we use the revolutionary XPEL FUSION PLUS paint protection system from XPEL. This treatment, which uses a liquid polymer with ceramic nanoparticles, adheres to your vehicle's paint at the molecular level. This creates a virtually impenetrable surface that repels water and protects against UV-caused oxidation and fading.
Ceramic coatings also protect your finish from oils, acids, environmental contaminants, and harsh chemicals.
Benefits of Adding Ceramic Coatings to Your Vehicle
When you trust Pro Tint Utah to apply ceramic coatings to your car, you will realize a variety of benefits that can save you time and money and extend the life of your vehicle's finish.
Because this durable coating repels water and contaminants, it will keep your car looking clean longer than you ever imagined. And, when the time does come to give your vehicle a wash, you'll be amazed at how easily and quickly it comes clean.
Adding ceramic paint protection will also leave your car looking better than you ever imagined it could. Ceramic vehicle coatings maintain a clear, reflective appearance that shines like Utah's summer sun for up to two full years.
This service is surprisingly affordable, especially when you consider how it can preserve the value of your vehicle and reduce the need for waxing your car and repairing its finish.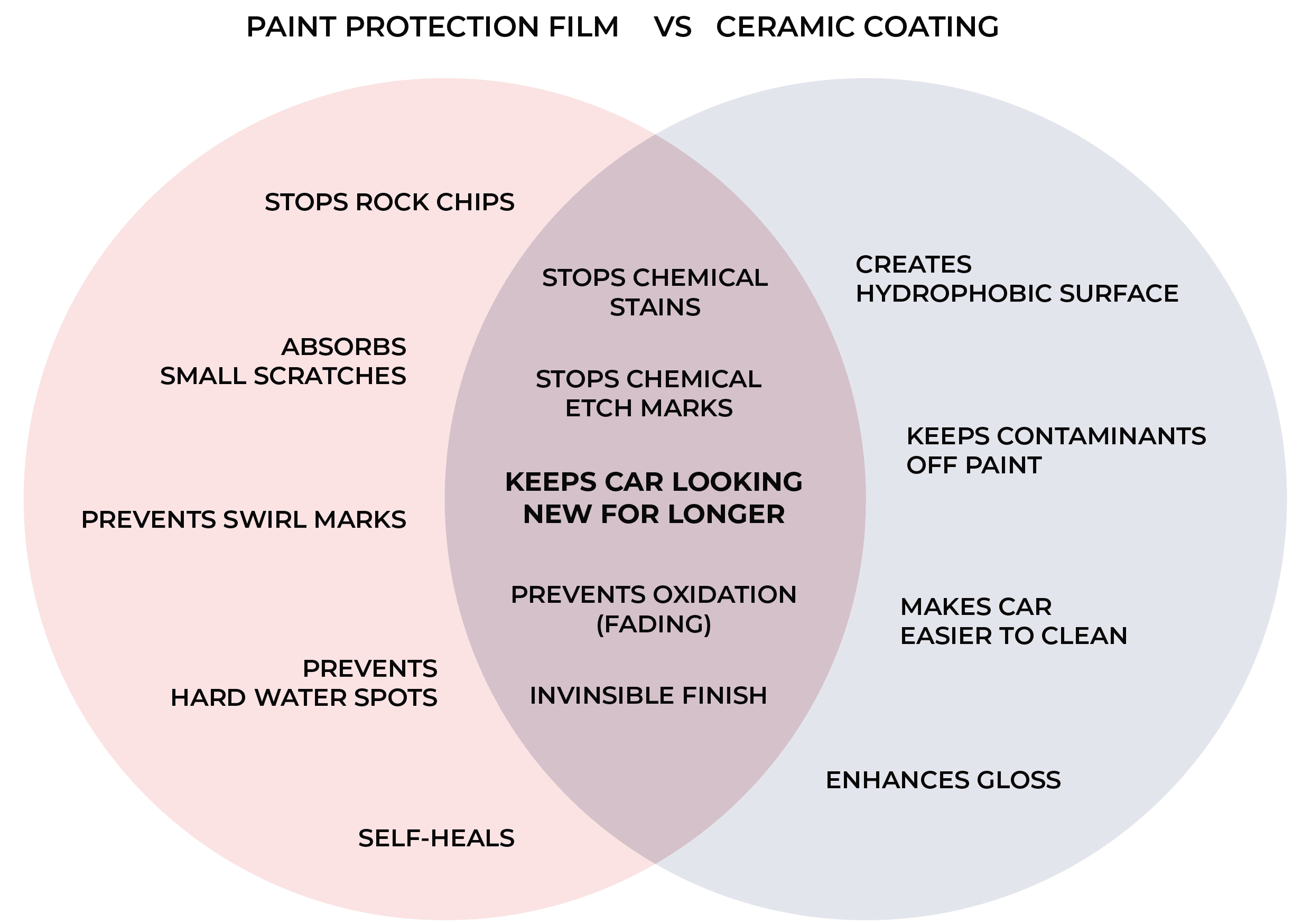 Paint Correction
Pro Tint Utah's paint correction services are the perfect way to refresh and restore your vehicle's exterior surface.
Our experienced team will banish haze, surface scratches, nicks, dings, swirls and any other imperfections that make your paint job look dull and tired. We can help if your paint is etched due to environmental contaminants such as bird droppings.
It's important to note that we won't just be covering up these problems – we will banish them using advanced tools and techniques. And, once we complete the paint correction process, consider letting us add a ceramic coating to protect and preserve the rejuvenated surface.
With convenient locations in Sandy and West Valley City, Pro Tint Utah serves customers from throughout northern Utah. We also offer window tint, car wraps and a variety of other services designed to improve the aesthetics of your vehicle. Contact us today to learn more about our services and to schedule your paint correction or ceramic coatings paint protection application.