Salt Lake City Location
2850 S. Redwood Rd. #10
Mon-Fri 8:30-5:00
Phone: (801) 972-8468
Fax: (801) 974-9890
In Salt Lake City, call on the experts at Pro Tint for Utah's best automotive window tinting services, car wraps, paint protection and more.
Our team has served customers in northern Utah for more than 40 years. Whether you are in the market for ceramic paint protection coating, a clear bra or paint protection film, we are the automotive paint protection experts.
We are also the go-to expert for window tint as well as both interior and exterior vinyl wraps. We can assist you with your passenger vehicle – car, truck or SUV – as well as commercial vehicles of all sizes and types.
Finally, we offer comprehensive window tint and antimicrobial surface protection options for residential and commercial customers.
Window Tinting Services
Pro Tint Utah offers state-of-the-art automotive tint services for our northern Utah customers.
We use cutting-edge technology and materials, including standard and ceramic tint options. Our materials are the highest quality available today, including Solar Gard SPF 285 nanotechnology products, Nano Ceramic film and the Crystalline Series film from 3M. Our team will describe your options and help you choose the ideal product for your goals.
In addition to auto tint, we also offer window tinting for homes and commercial buildings. These materials can significantly reduce your energy use, reduce glare and approve the indoor environment of your space.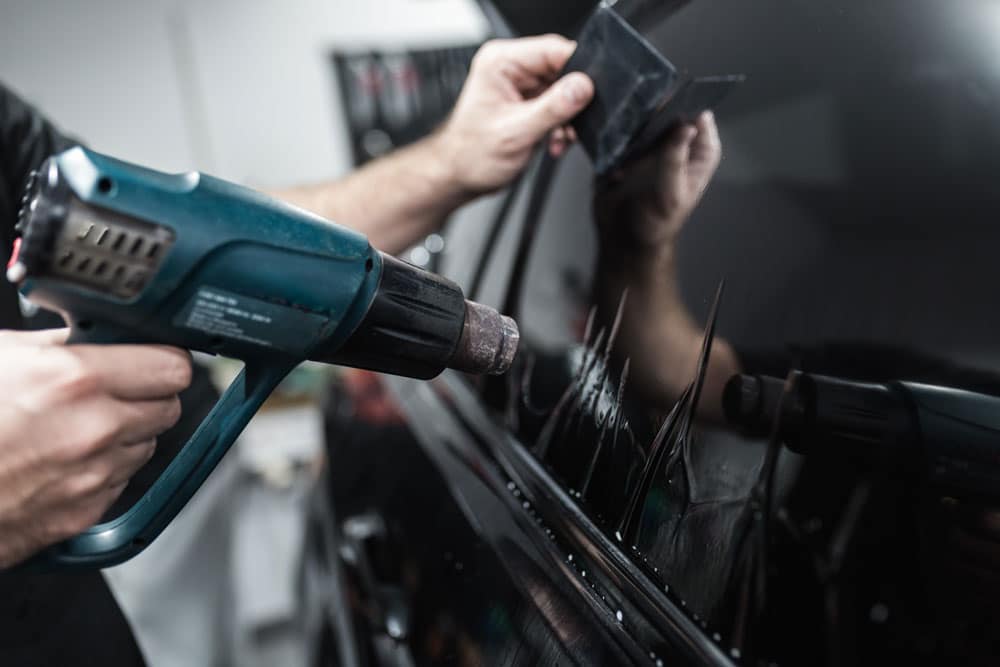 Salt Lake City Vehicle Wraps
Vinyl vehicle wraps are an exceptional alternative to automotive paint. We can apply vinyl wrapping to any portion of your vehicle's exterior to create an instant, custom look. Although wraps can be removed any time without damaging your vehicle's painted surfaces, this material provides the smooth, shiny and seamless appearance of a high-dollar paint job.
You pick your colors and textures and tell us which parts of the vehicle you would like wrapped. Our team of professionals will produce an exceptional result in no time, for a price you won't believe.
If your vehicle trim is discolored or damaged – or if you're simply ready for a new look – interior vinyl wrapping is a surprisingly simple and affordable option. Interior car wraps are both durable and long-lasting. Using 3M Scotchprint® products, our team can change the color and appearance of almost any interior surface. This material helps protect your vehicle's interior from UV ray damage, fading, scratches and more.
Automotive Paint Protection
Adding paint protection to your vehicle helps protect your investment as well as your car's appearance.
Pro Tint offers liquid polymer coatings using nanoceramic technology, for the strongest, most durable protection. Ceramic coating helps reduce paint oxidation and makes it a breeze to clean and maintain your car.
We also offer clear bra paint protection film. This process allows you to add protection to only the most vulnerable parts of the vehicle – such as the hood, front bumper and side mirrors – or add a strong and durable layer of protection to the entire car.
Automotive paint protection from Pro Tint is a highly effective way of minimizing damage from road and environmental hazards and keep your vehicle looking shiny and like new for as long as possible.
Contact Pro Tint Utah today to learn more or to request pricing for automotive tint, paint protection, vehicle wraps and more in Salt Lake City, Utah.