Pro Tint offers full-service car wraps, window tint, and automotive paint protection for customers in West Valley City, Utah.
With more than four decades of experience, we are the go-to experts in quality service and affordability. We offer interior and exterior vinyl car wraps for all sizes and types of vehicles. We offer the best options available today in ceramic auto paint coatings, clear bras, and protection film.
We also offer an innovative, proven effective antimicrobial film coating for all types of commercial and residential interior surfaces as well as full window tinting services.
Automotive Paint Protection
We are experts in preserving your vehicle's appearance and condition. For paint protection, we apply nanoceramic liquid polymer coatings. These products are the most effective and long-lasting protection coatings available today. Not only will ceramic car coating make your vehicle quick and easy to wash but it will protect your paint from chips and oxidization.
For more area-specific protection, consider a clear bra and paint protection film for the most vulnerable parts of your vehicle. Or, if you want to give your car or truck a new look inside and out, consider our vinyl car wrapping services. We can wrap both interior and exterior surfaces, providing a truly customized appearance while protecting the underlying surfaces.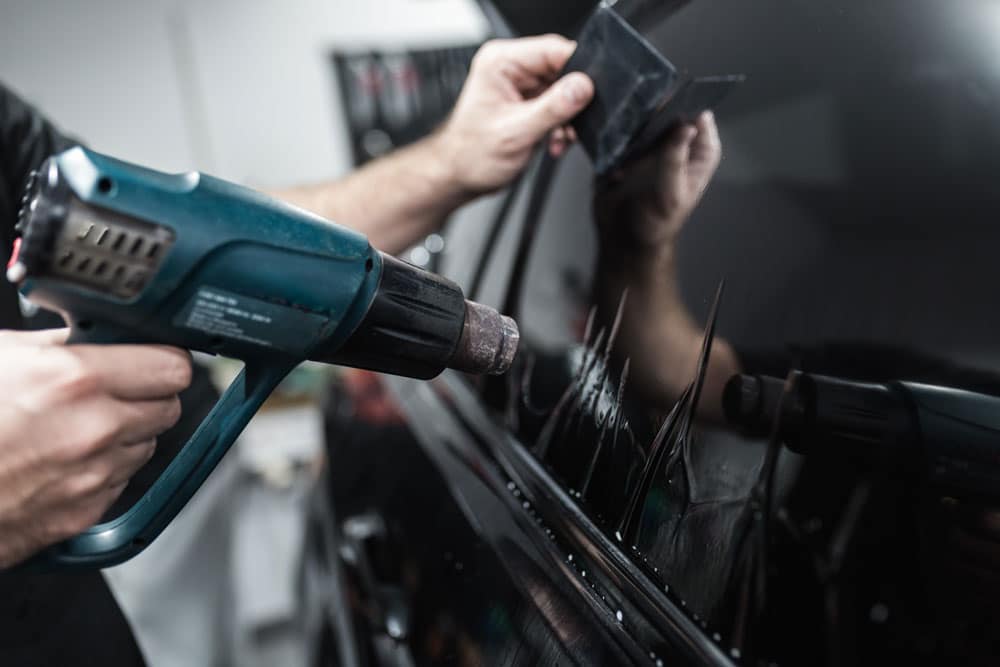 Automotive Window Tinting
You've seen bad tint jobs on the road – you know, the ones where you shake your head and wonder what they were thinking when they paid someone for a shoddy tint film application. When you turn to us for your automotive tinting services, the only looks you get on the roadway will be admiring ones.
You can choose from a variety of materials, including ceramic tinting such as Ceramic VortexIR film. Other products we offer include SolarGard SPF 286, which features nanotechnology and 3M's Crystalline Series clear window tint.
Since automotive window tint technology is constantly advancing, come in and talk to us about which products might be the best for meeting your goals and your budget.
Residential & Commercial Window Tinting and Antimicrobial Film
In addition to automotive window tinting in West Valley City, Pro Tint can also assist you with residential and commercial window tinting throughout the Salt Lake City metro area.
Adding solar window film helps improve indoor comfort while drastically reducing your energy use and costs. With the ability to block almost 80% of the sun's heat, affordable residential window film is a great investment. In commercial spaces, you will not only get an enhanced appearance but you'll reduce the risk of breakage as well as privacy.
One of our most significant offerings today is antimicrobial surface coating film. Antimicrobial film, which is a medical-grade thermoplastic film, is patented and proven effective in lab testing.  We can apply this product to virtually any non-porous solid surface, where it will inhibit the growth of fungus, mold, bacteria, yeast, and more.